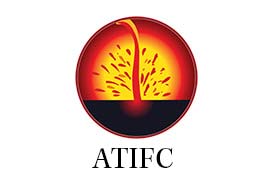 Ferrochrome is produced using submerged arc furnaces. ATIFC's plant consists of two submerged arc furnaces, each of 24 MVA rating. The technology of the furnaces is modular in design, most modern, resulting in longer uptime of furnaces, hence optimizing the furnace operation and efficiency
Chromite lump ore, Chrome ore Briquettes, coke, quartz are mixed in a pre-calculated proportion. The material mix is fed into the furnaces .The ferrochrome alloy is produced via reduction of Chromite ore to an alloy of chrome and iron.
The casted alloy from the furnaces is crushed and screened to different sizes according to customer specification. This alloy is then transported to the nearest Sohar Port for export to stainless steel producers around the world.
Chrome ore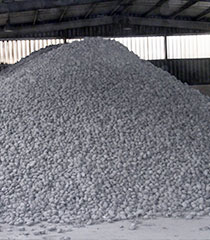 Briquettes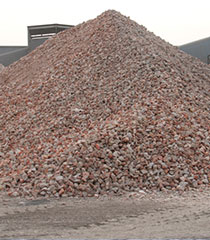 Quartz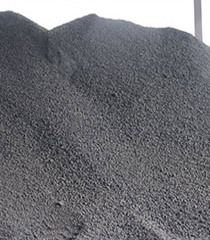 Coke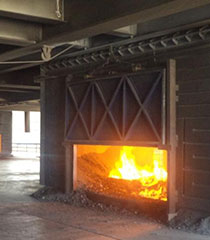 Submerged Arc Furnace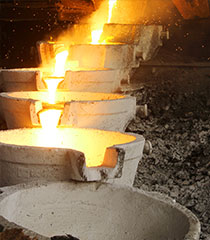 Tapping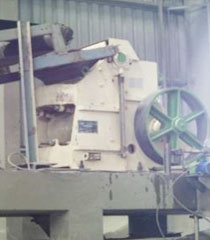 Crushing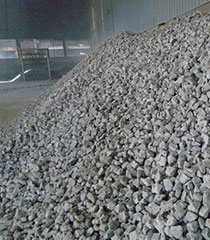 Sizing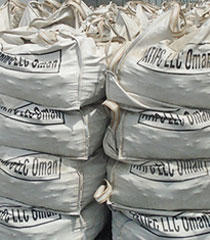 Packing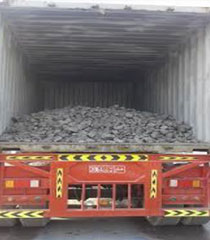 Containerized