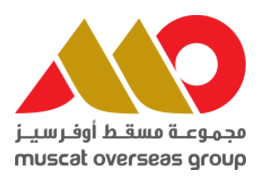 Muscat Overseas Group is a diversified business group in Oman operating for more than 40 years with business interest in the areas of Real Estate, Trading, Contracting, Industrial, Oil & Gas, Travel & Tourism and Mining. In addition, the Group is one of the leading investors in Oman in the listed and the private investment space.
The Group has Four Decades of Business Excellence and acumen. Rooted in Oman; Diversified operations in Middle East & Africa
Over the past glorious years and concurrently with the country's economic and infra-structural growth, the group has widened its horizons and expanded its operations across various sectors in Oman and other countries.
Visit Muscat Overseas Group