Al Tamman Indsil Ferrochrome L.L.C (FZC)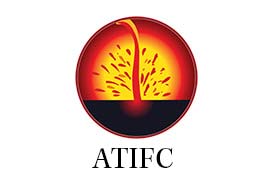 Al Tamman Indsil Ferrochrome LLC, operational facilities are spread over an area of 15 hectares. Located at Free Zone Sohar. The facilities are connected by the Sohar Port which is around 10km away from the plant. The Installed capacity of the smelting plant is 75,000 mtpa high carbon Ferrochrome.
The Company is a 50:50 Joint Venture between Muscat Overseas Group of Oman and Indsil Group of India and was setup with the objective to tap the potential of chrome ore reserves in Oman by establishing an upstream facility to manufacture value added products.
In the year 2013, the Company commissioned the first Ferrochrome smelter in Oman, by installing two 24 MVA capacity furnaces as part of first phase of the project.